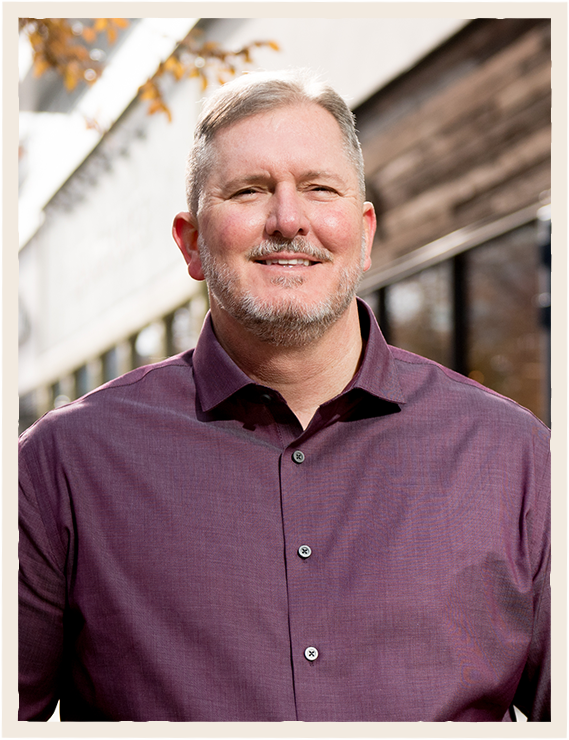 Military Veteran
& Public Servant
Rob is running for Congress to fight to secure our borders and protect our families, limit government spending so our economy can thrive, preserve our freedom and individual rights, and keep our communities safe.
Military Veteran
A Texas A&M graduate, Rob flew classified recon missions in the Navy during the First Gulf War. He was later recruited to the CIA where he oversaw complex security projects around the globe with allies.

Rob understands the many dangers facing our country and the critical importance of securing our border and protecting our nation from a wide variety of threats.
Conservative
Rob is a strong conservative who believes in faith, freedom, liberty, and individual rights. As a father of four, Rob knows we must rein in our national spending and debt to secure a future for our children.

Rob will fight back against Washington's oppressive intrusion into our daily lives.
What are people saying about Rob:
RG Williams
I make money for people in real estate
July 23, 2008, RG worked with Rob but at different companies
When I first met Rob, I was immediately impressed with his attention to detail and his passion to help others and better the community. Since that first meeting Rob has continued to demonstrate integrity and a passion for life! He is committed and a great family man!
Tommy Charles
Vice President of Resource Operations at Bogart Associates of Northern Virginia
July 24, 2008, Rob was a client of Tommy's
Rob has been a trusted point of contact who I've dealt with on many occasions within contract and business development opportunities. He has been extremely helpful in growing business within our organization by going above and beyond what he had to do and assisting and mentoring others. I would recommend Rob to anyone that is looking for a goal minded intelligent individual to grow their organization as well as lead and mentor along the way. Thanks for your help, Rob!
Nick Mirgeaux -EMBA
Alliance & Partner Manager
July 24, 2008, Rob worked with Nick in the same group
Rob Rosenberger is a good friend and business colleague that worked with me at Merrill Lynch years ago. We established marketing campaigns and account management for the investment advisors in the Bryan College Station area. Rob has a strong work ethic, outstanding organizational skills, and great people skills. I consider him an asset to any organization.
Jennifer Wozny
Owner, Power Learning
July 26, 2008, Jennifer was a client of Rob's
Rob was a high energy, results oriented employee, with wonderful people skills, high goals and who was creative with marketing.
Leohner, Wayne
Subcontracts Manager, CPCM, CFCM
July 28, 2008, Leohner, worked with Rob in different groups
Rob is the single most accomplished and inspiring business leader I have personally worked with. He is a visionary who shares his thoughts and creative energy with others to produce a certain focused synergy that penetrates market obstacles and converts the non-believers into a state of self-actualization. He communicates with people at the fundamental level and quickly gains their admiration and support by demonstrating the exact qualities that reflect success at every point of contact. Rob is extremely intelligent, and a fast thinker followed up by swift action to put his plans and ideas into motion and his dreams into reality. To regard him as a highly successful program manager and accomplished business leader would be to miss the entire essence of Rob Rosenberger. Rob has a spiritual quality that transforms energy into material in a way that Einstein himself pondered as he developed the Quantum Theory of the workings of the universe. One thing is certain. Although Rob may not have discovered the universal law of attraction, he advocates this law in the embodiment of the man who will settle for nothing less than excellence much like the artist that he is.
Christine Lemley, MBA, PMP
Trusted Advisor | IT Strategist & Business Technology Executive | Consultant
July 30, 2008, Rob worked with Christine in the same group
Rob and I worked similar activities within our Operation – business development and proposal efforts. Over the course of the year, I witnessed Rob's business style and work ethic and how stellar they are. Rob is diligent, extremely organized, and doesn't give up at the first inclination of a setback, rather he presses forward trying to make a win-win for everyone. His contractual background is stupendous and is extremely important when working proposals. He is self-motivated and can work through any dire situation to turn into a good 'thing'. If any opportunity arises where we can work together again, I won't hesitate to contact him and make him part of my team.
Michael Kwak
Capture Director at Credence Management Solutions, LLC
August 4, 2008, Rob worked with Michael in the same group
I have worked with Rob for over a year here at SAIC. He is a energetic hard charging individual who always gives his best. I would gladly work with Rob on any project that he is associated with.
David Suplee
President at David A. Suplee Architectural Illustrators
July 2, 2009, David worked with Rob but at different companies
Professional young man I would recommend highly.
Bill Pohl
Investor | Consultant
March 11, 2011, Rob was senior to Bill but didn't manage directly
Rob was the best person that I have ever had the opportunity to work with in 30 years. One of the most knowledgeable and thoughtful people you could ever know. While his understanding of complex situations was great, his core strength was people….managing them, getting to know them, meeting them, and just being a friend. I would highly recommend Rob for any position he wished to have.
Mark Thomas
VP Strategy & Marketing at Mosaic Data Science
May 6, 2011, Mark worked with Rob but at different companies
Rob is one of the best teaming partners I have worked with in any business situation. He is honest, does what he says he will do, and always has your back. Rob has a phenomenal work ethic seldom seen in today's world. He truly cares about the bottom line, but also cares about the people involved in bringing success. A rare combination in a senior manager. I am proud to be associated with him and grateful that he considers me one of his friends.
John Daley
Skilled Senior Contracts Administrator
January 30, 2013, Rob was senior to JOHN but didn't manage directly
Rob and I worked together on several INTEL Programs while he was a Senior Vice President at NCI Information Systems, Inc. I worked in the capacity as a Principal Contracts Administrator supporting Rob's contracts under the INTEL Programs. Rob was very responsive and always available for the approvals I needed on a daily basis. He was always very friendly and a great person to work for. I am very glad to see he has moved on to a bigger and better position and hope the best for him. Rob is a great leader and will always go all the way for someone that works hard for him. I have seen this firsthand!
John Franklin
People always said I had my head in the clouds. Come join me at AWS and find out. We are looking for diverse builders.
November 11, 2013, Rob was senior to John but didn't manage directly
Rob was my VP at NCI. He met with me and personally took an interest in the work I was doing and wanted to do all he could to help me be as successful as possible with meeting or exceeding our customers expectations of NCI.
Martin D'Cruze, MBA
TPM at Athos
November 12, 2013, Rob was a client of Martin's
Rob is a brilliant business leader with many years of experience! I had a chance to work with him in a DISA specific project. I was very impressed with his vision and knowledge in the Defense contracting arena. He is extremely enthusiastic about his work which is infectious, makes it fun to learn, and easy to remember. He always has a creative, positive outlook and he's good at organizing and bringing people together.
Robert Culbreth
Rancher at Hacienda Cecilia LLC
November 12, 2013, Rob worked with Robert in the same group
Rob and I were colleagues with SAIC and know him to be an innovative thinker, an energetic manager, and an executive with a proven track record in performance improvement. I have maintained close contact with him through his career and know that he has brought, and applied, his talents successfully in every position and assignment. He has my highest recommendation and trust.
James "Bart" Bartelloni
Surfing and Networking ... what do you need to scale your business?
November 13, 2013, James "Bart" worked with Rob in different groups
Rob's cyber expertise, work ethic and energy was infectious throughout our entire company. Of utmost ethics, he epitomizes the successful transition from the military to business executive. A complete treasure to work with…
Matthew Townsend, MBA, PMP®, ITILv3
4ENO Sr PM
November 18, 2013, Matthew reported directly to Rob
Rob is a talented and creative leader who led with great authority and skill. Among Rob's greatest skills was his ability to transform his customer's needs into an action plan thus exceeding their expectations. Rob was well liked by his customers, peers, and subordinates. Rob not only met his commitments and leaderships expectations but always drove and pushed the envelope to exceed.
Susan Lenane
VP BD Defense at IntelliBridge, LLC
November 18, 2013, Rob worked with Susan in the same group
Rob is a particularly dedicated and shrewd executive, with a management style that is deliberate with an attitude of "mission first". I enjoyed working closely these past 1.5 years on many successful projects with Rob and have the utmost respect for his business acumen, integrity and work ethic."
Delane Aguilar
Chief - Budget, Congressional & Program Integration Division, U.S. Air Force
November 20, 2013, Delane worked with Rob in different groups
I worked with Rob a few years ago on the Joint Staff, under the JCS Comptroller. Back then, he was our contracting specialist responsible for reviewing/approving every Joint Staff contracting action prior to award. How he was able to keep up with such a massive workload was a small wonder to me; but keep up, he did — and he did it very well! The JS budget those years was just under a billion dollars per year; so that amounted to a lot of contracts/contract actions. The Comptroller and I — as well as Senior Leaders across the Joint Staff — were extremely pleased Rob was on our team ensuring every scarce dollar was spent legally and wisely. Glad to see Rob continues to be successful and has graduated to even bigger and loftier things…!
Peter D. Rizik
Senior Executive, General Dynamics
November 24, 2013, Peter D. was senior to Rob but didn't manage directly
Rob and I worked together at SAIC in the Intel BU and he was a "got to" guy on that team. He penetrated and ran with several new business initiatives. At Northrop, I hired Rob as a consultant and he did the same int he Intel market, but this time at the strategic market segment level. Any team would feel proud to have him join their ranks.
Doug Bowlds
Vice President, Proposal Development at ECS Federal, LLC
December 1, 2013, Doug worked with Rob in different groups
Rob is one of the most sincere, loyal, and hard-working individuals I have every worked with. Rob truly cares about his customers, his company, his subordinates, and his peers. He is honest in all of his interactions and dealings. One of the things I most liked about Rob is that he is a straight-shooter, what you see is what you get. You never feel like he has a hidden agenda; his agenda is to work tirelessly towards mutual success of the mission, plain and simple. He would never ask you to do something he would not do himself. I hope that I have the opportunity to work with Rob again in the future.
Linda Remick
Director of Proposal Management at By Light Professional IT Services
December 14, 2013, Linda worked with Rob in different groups
I worked with Rob on a number of DISA Proposals over the past few months. He brings an excellent sense of win strategies, customer requirements, teaming partners, and required effort to the process. The first proposal that we worked together, from start to finish, was awarded a few weeks ago. Rob brings the right people in at the right time to provide exceptional solutions to the customers. He focuses on 'right sizing' the program team for effective use of personnel while reducing the cost to the customer. Rob also brings expertise in Contracting, Program Management, and Process Improvement.
Bruce Morton
VP, Business Development
December 19, 2013, Bruce reported directly to Rob
In the short time I worked for Rob I found him to be an experienced leader with strengths in strategic vision for developing, managing and growing business. Rob is a straight shooter, someone with whom you will know where he stands, but is also open to new or different ideas.
Diane Dixon
Executive Assistant at Amazon Web Services (AWS)
December 30, 2013, Diane reported directly to Rob
Excellent leadership, has great direction and focus
Robert Hartman
Deputy Program Manager
January 1, 2014, Rob was senior to Robert but didn't manage directly
Rob is a listener, leader, motivator, people person, business oriented, and sale oriented. He is perfect as a VP of IT services.
Lili Elhaj
Process Engineer
January 14, 2014, Lili worked with Rob in different groups
Rob is a true visionary with tenacity and a strategic thinker who is able to keep the big picture in view while working out the details. His energy and motivation will help any project move forward and achieve excellence. He is a hard charger whose balance of intensity and humor keeps people engaged and motivated to their best. His performance, competence, and leadership skills were extraordinary and his ability to accomplish the mission was second to none. I would work with Rob again in a heartbeat.
John Martin
Senior Vice President at Tetra Tech
January 20, 2014, John was senior to Rob but didn't manage directly
Rob managed sales and delivery of different services to the same customer. As we worked together to identify and capture opportunities, I found Rob's knowledge of the client's organization, their procurement methods and opportunities far superior to many in our business. Working with him was always rewarding and a pleasure.
Bonnie Moyer
Retired
February 1, 2014, Rob worked with Bonnie in the same group
Rob is an executive who approaches the leadership of his technical group in a methodical manner. He surveys the business condition of his organization and develops a plan to achieve the goals established for the group. It was a pleasure to work with Rob on the corporate financial projects and budgets because of his appreciation of the value support functions bring to the business landscape.
Sid Oberoi
Senior Corporate Recruiter at NCI Information Systems
June 5, 2014, Sid worked with Rob in different groups
Rob is a very detail oriented individual, always looking out for the best for his people. I really enjoyed working with him, Sid
Drew Halldorson
Vice President Business Development
November 23, 2018, Drew was a client of Rob's
I would like to take this opportunity to thank and recommend BlackDragon / Rob for an outstanding job he has done supporting my efforts over the past 3 years. When I look back at the single most impactful decision I made it was bring in his organization in to support my team. I was extremely impressed with the laser focus his team brings to every project and when weighed against ROI there are very few companies that offer the same value. So Rob, thank you for the past 3 years always being there to advise and support and I look forward to our first win in 2019!
John R. Dankowski
It's About People Helping People Succeed
November 30, 2018, Rob worked with John R. in the same group
Rob Rosenberger is a visionary and one of the most dedicated and hardworking individuals with whom I've had the pleasure to work across my professional journey. His energy and enthusiasm are contagious and seem boundless as he continues to evolve and fine tune Blackdragon's market-shaking business model – a model that is changing the face of the way in which businesses go after and win large public sector contracts.
Strong and vocal about his quests and convictions, and yet humble and kind in his daily support of the success of others, I count Rob as a mentor I wish to emulate in many ways. He is one of those rare gems whom one can call at any hour of the day about any urgent matter and know a laser focused and earnest response is rapidly forthcoming. Whether it's navigating a complex business pursuit that is overflowing with complexity and critical detail, or simply trying to address life's adrenaline-dumping curveballs, Rob is an awesome professional friend to have in your court.
Robert Hairsine
Lead Business Intelligence Analyst at AbleVets A Cerner Company
December 11, 2018, Robert worked with Rob but at different companies
It is rare in this day and age to come across an individual with old fashion work ethics and core values. Rob is a visionary who excels in using these traits with everyone and everything he deals with. He has the unique ability to focus on the trees without losing sight of the forest. I look forward to continuing working with him in the future.
Michael LeJeune
February 6, 2020, Michael worked with Rob but at different companies
Rob and his team over at Blackdragon have revolutionized the way government contractors respond to AND win RFP's! Their process is rock-solid, easy to work with, and like nothing else I have seen in the market.
Laura Dellinger
Client Proposal Manager at TrialCard
February 21, 2020, Rob worked with Laura in the same group
Since beginning my career in proposal support, I have met and worked with a wide variety of business development professionals. Rob Rosenberger is one of the most creative and driven people I've had the pleasure of working with. Rob is visionary, evidenced by his innovative company Blackdragon, a full spectrum, customized matchmaking proposal support business. He has an uncanny ability to identify opportunities for growth, assemble formidable bid teams, and establish trusting relationships with all stakeholders. Rob does what it takes to ensure team success. He leads by example, embraces the challenges that always seem to arise in this business, and acts resourcefully for the good of the whole team. His training is highly evident through his ability to negotiate through all situations in a sophisticated manner, and his program management and business strategy skills are extraordinary. I truly enjoy working with Rob and consider it a privilege to give him my highest endorsement
Dennis Kelly
Executive Partner at Bluestone Investment Partners
Rob is a great American who knows how our government works. I've seen him put this into action as a leader in the government contracting community. Always willing to lend a hand he is truly a servant leader.
Alexa Tsui
GovCon Influencer
Rob is a natural born leader in all respects. He created a unique business model for the government contracting space (hard to do!) and has been very successful. Also, he definitely wins the award for best company name! He has created a niche and name for himself in a super saturated industry through leadership and forward thinking.
John Hadginikitas
Technology Deployment Director at LyteLoop Technologies
I have known Rob for over 10 years now and he is one of the most respected and focused leader. His thoughts and actions are a testament of his leadership. I highly endorse and recommend Rob to lead the state of Texas and our great country! He will truly make a difference!
Brian Skutt
Multi-disciplined problem-solver, innovator, closer
Rob Rosenberger gets my highest recommendation. He's honest, wise, responsive, and he cares.
Graham Plaster
General Partner, Expeditionary Ventures (raising) = Investing Patriotic Capital in Early Stage Hardware for National Security and Critical Infrastructure
Rob is a rare breed of innovative, enterprising entrepreneur and strategist who also understands the intricacies of navigating government bureaucracy.
Cheryl Waldrup
Chief Growth Officer at Aleut Federal
December 16, 2021, Cheryl worked with Rob but at different companies
Rob is truly unique in that he not only understands business, but also understands people. He brings years of experience, excellent skills and keen insights to each situation. He is politically savvy and always willing to listen to the thoughts of those around him. Rob is a creator of opportunities, not just for himself, but also for others. He's a great guy to have in your camp and a worthy adversary. I'm honored to know him!
Eric Rickard
Chief Executive Officer at StandGARD
December 17, 2021, Eric worked with Rob but at different companies
Rob represents everything I value in business – integrity, honored handshake agreements, courage, tenacity, perseverance, and above all, service to others. I could not give higher praise to a business colleague, and now close friend. Anyone who has the opportunity to collaborate with Rob will be rewarded for life.
Paul J. Geraci
VP, Defense and National Security Programs
Rob has an innate way of sizing up what needs to be done, gathering resources efficiently, and spearheading well thought-out solutions focused upon effective positive change.
Becky Dale, CEH, A-CSM
Sr. Systems Engineer at ATI
December 20, 2021, Becky worked with Rob but at different companies
I've known Rob since college on both a professional and personal level. he is one of the hardest workers I have ever met who will stop at nothing to solve any issue at hand. His attention to detail is impeccable. I've enjoyed working with Rob on various projects and look forward to working on many more in the future!
Farrukh Saleem
Chief Technology Officer at Creative Development Group, LLC
Rob has been tremendous in developing Blackdragon into a premier consulting firm. His dedication to clients in getting the best results in their bid and capture pursuits is unmatched, and this drive speaks to who Rob is as a professional. I highly recommend Rob as a professional and a person. He listens and provides great strategic ideas using his wealth of experience in our industry.
Skip Foote, MPA, MI, MTS, CEH, PMC (VI)
Advance Planning Lead at SAIC
Rob Rosenberger is one of the most proficient business analysts and pricing experts I have experienced in my 30+ years in the business development world. Rob's insights and approach are always exactly on the money. He develops strategies and executes them to perfection.
Larry Letow
President, US Region at CyberCX - a Global Five Eyes Focused Cyber Company
I have been blessed to know Rob professionally and personally. He has all the qualities that I look for in an individual that I work with – great leadership, ethical, intelligent, business savvy, etc. These are the same criteria that is evident in his company. I would highly recommend anyone to work with Rob in any capacity.
Ron Baham
Business Development at Northrop Grumman Mission Systems
December 21, 2021, Rob worked with Ron in the same group
Rob has all the qualities of an effective leader that has translated into personal and professional success for his entire life: intelligent, honest, hard-working and engaging. He breaks down complex problems and pulls together highly effective and dynamic teams that feel empowered and supported. Never satisfied with the status quo, Rob is always seeking ways to improve outcomes for his customers.
Kelly Woods Vaughn
Business Owner, General Manager
Rob is an exceptional leader. He created a company that was ahead of its time using his experience and vision (disruptive) to meet the needs of his customers. Rob is creative, strategic and solution driven when sitting at the table. I highly recommend him and his team, the results will dazzle.
Elizabeth Holder
Senior Business Development Executive, CACI
December 21, 2021, Elizabeth worked with Rob but at different companies
I highly endorse Rob and his expertise. He and I have worked together over many different careers and I have always found him to be a fair, direct and balanced honest broker. You can't ask for more than that when dealing with business or potential business partners.
Lisa M. Neshite, SHRM-CP
Senior Executive Recruiter | HR Executive
Rob is a consummate professional. When he worked as an independent contractor, he was frequently requested by name by our clients. And when he started his own business, I admired his business model and how he took his career to the next level. His work ethic, the desire to provide exceptional work, and his commitment to excellence, is nothing short of who Rob is. And now, set to run for US Congress, Rob is going to do amazing things!
Augie Ponturiero
VP of Business Development - Defense and Space at TriSept Corporation
December 22, 2021, Augie worked with Rob in different groups
Rob is an outstanding leader and business professional. He possesses a keen sense of honor and integrity and brings an abundance of competence and confidence to any task he undertakes. He's got great people skills: as CEO of Blackdragon established a successful company that has, in turn, helped many small businesses in the Capital Region grow their businesses. Great guy to know and work with!
Stephen K Iwicki
Chief Operating Officer at VivSoft Technologies, LLC
December 22, 2021, Stephen K worked with Rob in different groups
Rob is an incredible leader that believes any challenge we face can be solved by breaking down the challenge, applying sound judgement, and successfully managing the process to completion. He has successfully applied this approach and commitment throughout the many aspects of his career. His integrity is absolute and has demonstrated his commitment to serving our nation both in uniform and every aspect of his business experience. Rob's visionary leadership, drive and patriotism make him an ideal candidate to represent the people of Texas District 17 in congress. Rob will help bring back commonsense and forward progress to our government and our nation.
Guy Mincey
Founder & CEO at, COREONYX
I have known Rob for many years. It has been my sincere pleasure to work with like-minded individuals who bring to bear the highest levels of integrity, drive, acumen, leadership, and values that deliver and inspire those to strive in achieving their goals. He is ever focused on bringing out the best of all the teams he works with, regardless of position. After all, unprecedented achievements can be achieved when nobody is worried about taking the credit. Rob lives that every day.
Fred Hawkins
Capture/Pricing/Proposal Consultant
I've worked with Rob for several years through Blackdragon. I've found him to be highly professional, courteous, reliable, and fair-minded. He's the consummate leader, a principled man of integrity and good character. I'm sure he'll make an excellent representative for the people of the Texas 17th congressional district.
Lee Ann Wiiki
President and CEO at Lintu Solutions
December 23, 2021, Lee Ann was a client of Rob's
I admire Rob's sense of duty to see a job through all the way to the end with the utmost attention to making sure that the work is done well. He has demonstrated impeccable character with a level of honesty, attentiveness, respect and integrity that is not often demonstrated in highly competitive business situations.
Kevin Carl
Group Vice President, Global Oracle Hospitality Consulting at Oracle
Rob is a strategic and innovative thinker and leader. His proactive approach to leading others to solve real world problems has been refreshing to see. Rob seeks a variety of inputs, and then makes sound and principled decisions. I have witnessed Rob stand on principle and forego short-term financial gains in favor of the better long-term interest of a client. This was evidence of Rob's character and his well-grounded business ethics. I highly recommend Rob Rosenberger.
John E. Foster (MBA, WFPB-SOS)
Having known Rob for more than 7 years, I have had to opportunity to watch Rob make significant contributions in the business and volunteer worlds. From starting, and growing a company, BlackDragon, to volunteering at Career Network Ministry, where he spoke and provided insight to jobseekers his contributions are significant. His ability to communicate with clarity and his willingness to give of his time for something greater in all that he does is demonstrated through his contributions in business and volunteer efforts. His actions reverberate in the following quote:
"Every city has strong, caring leaders [and community servants] working on numerous committees and initiatives [ Black Dragon and Career Network Ministry] to fuel their local economic growth – let's call it the city GDP – and to create good jobs. The feat those leaders [and community servants] have to pull off is doubling their entrepreneurial energy by aligning all their local resources. They succeed by declaring all-out war [against unemployment]" — Jim Clifton, Chairman of Gallup, The Coming Jobs War.
Ron Kaine
Operations VP, Technical Publications Consultant, & Tiger Team Lead
December 23, 2021, Ron reported directly to Rob
Working with Rob for several years, I have developed a great respect for his integrity, leadership, and vision. He is a good listener who is quick to understand and take appropriate action with enthusiasm and focus. It is always a pleasure to work with Rob and a blessing to have him as a team leader. On a personal level, he is equally trustworthy and reliable. Rob Rosenberger has earned my highest recommendation.
Randy Wilson
Executive Coach | Leadership Dev Trainer, Team Builder, & DISC Consultant | Retired AF Chief and Veteran C-Level Exec
Integrity, honesty, and compassion for others are key traits and characteristics of successful leaders. In addition, the ability to create a vision with a strong desire to follow through, and an innate gift to navigate through situations and persistently move toward that vision are absolutely critical. Rob has all of those key characteristics and if I were asked if I would work with Rob, or if I would want Rob on my team, I would respond with, "Yes, absolutely!" He is what I called in the Air Force, a "Force multiplier", because he makes any team and situation better with his presence and abilities. I highly recommend Rob because he is a mover and a shaker and he is an A++ leader!
CJ Johnson
Former General Manager at NCI Information Systems, INC.
Robert Rosenberger was a senior manager with Exceptional professional skills. Smart, articulate and self-motivated he demonstrated excellence every assigned task. He is an empathetic leader who frequently demonstrates concern for peers and subordinates alike. I highly recommend his talent on any team or corporation.
Stephanie Ambrose
CMO, Strategist of Integrated Global Marketing, Brand, and Communications. Providing innovative insights for powerful brand messaging & business growth.
I've known Rob for several years and trust his expertise and judgement. Rob is always quick to respond to any opportunity or question I have and is always upfront and straightforward about the benefits and challenges of responding to a particular opportunity. Rob's a terrific leader who respects his clients and employees and fully understands the government procurement lifecycle.
Steve Delahunty
Chief Executive at Arcetyp LLC
I have known Rob for many years now in his business and leadership roles. Always professional, always reliable, always knowledgeable. Can be counted upon in any interaction to provide the right support and timely help. Highly recommend Rob for any leadership or business situation.
Martin Reyes-Duran
Co-Founder at Rantan Investments
December 24, 2021, Martin and Rob were students together
Rob and I go back more than 35 years when we were two wide-eyed and eager freshmen at the Corps of Cadets in Texas A&M. Although we were in different outfits, we struck a friendship that transcends time and distance. We both served our beloved Country in different capacities within the Department of Defense and our career paths took us all over the world. It was clear to me that Rob was going to shake up this world and make it better, no matter what. And while I bowed out of public service after 30 years of service to join the public sector, he has continued his unique and very personal mission of growth and service. As he now steps into the very public stage of politics I could think of no one else I would rather support. Too bad I don't reside in Texas as working for him in his campaign would be a delight and distinct honor. Rob will do great things for his District, Texas and hopefully someday soon our entire Country. Give'em Hell Rob!! Gig'Em!! Martin '90
Paul Raby MBE
Consultant | Proposals | Capture | Business Strategy | Program Management
Rob is a prime example of what makes the U.S.A. great – patriot, business leader, entrepreneur. He has tremendous experience working with and for the Federal Government from his time in the US Navy, as a Government Civil Servant, and as a consultant supporting Government contracts. I have worked with Rob since he started Blackdragons and have complete trust and confidence in his loyalty and integrity as a businessman and thought leader.
David Schroeder, PMP
Director of SETA Programs at Thornberry Consulting, LLC, SDVOSB
I've known Rob Rosenberger for over 3 decades in the U.S. Navy and supporting the Department of Defense and Intelligence Community in the commercial industry. Rob lives by the Navy Core Values of Honor, Courage, and Commitment. He will bring these same values representing the great state of Texas. David A. Schroeder, U.S. Navy Chief (Retired)
David Zorzi, MBA, CISA, CDFM
Partner at Kearney & Company
Rob Rosenberger has my full support in running for US Congress in Texas' District 1! I have known Rob for 20 years now — his positive energy is a force multiple, his passion and loyalty to our Democracy undeniable, and his tremendous professional experience and business acumen are what we need now in our incredible country. Rob is the right candidate, at the right time. I wholeheartedly give my highest endorsement to Rob Rosenberger. Good luck and Godspeed, my friend! David R. Zorzi, Colonel(r), USAF
Jeff Simons
Co-Founder, Strategy & Marketing at Unmanned Systems Operations Group, Inc (USOG)
I have had the personal pleasure to work with Rob, and his Team for many years. Highly professional, highest standards, and understands the 'art' of negotiation in a complex world. In todays environment, we need leaders who have these traits, and has the moral courage to do the 'right thing'. Best wishes in your worthy pursuit – Jeff Simons
Michael Smith
Senior Talent Acquisition
I've worked with Rob via Blackdragon Bid and Proposal service, which is highly organized and successful. He is a strong leader and inclusive of others ideas in his best team approach. I recommend him for any venture he chooses engage with. I think the people of Texas District 17 would really benefit from his core values and experience.
Jon Barker
Founder at PTW (plan-propose-price | target | win) Solutions
I've only had the pleasure of knowing Rob for a couple of years and cannot recommend him highly enough, regardless of the task. Rob is an expert at getting mission critical things done effectively and is quickly able to sort out the noise and focus on the activities that really matter. His ability to build highly functioning teams is amazing and I have zero doubts in his leadership abilities.
I believe that Rob Rosenberger will prove to be a huge asset to the US Congress and the nation when elected!
Jeff Wilson
Manager, Emerging Business at Esri | Global Partners & Alliances
I worked with Rob at SAIC back in the 2006-2007 timeframe. He was always very professional and fun to work with – as our deputy division manager, he helped me analyze and strategize with my particular product team in unique and beneficial ways. I'm not at all surprised at the success he has had, and I think he would make a solid representative for his congressional district.
John Moberly
President LeoLabs Federal at LeoLabs, Inc.
Rob is highly astute at Government contracting, program management, and strategy and will be able to both apply these skillsets directly to serving his constituents and the Nation, but also bring his vast experience to improving our national acquisition and contracting approaches to update them to today's tempo needed to keep pace with threats and on-ramp new technologies and solutions much faster than current regulatory processes allow. He has earned the trust necessary to serve the United States in office and I fully support his endeavors as he seeks office to once again serve our Nation.
Larry Hunt, CSP, CISA, CDPS, CISS
Senior Consultant, Business Growth & Development, IT Security, Quality, ITSM, and Compliance SME.
Subject: Recommendation for Rob Rosenberger for US Congress, Texas District 17
To Whom It May Concern,
I serve as the Principal, Senior Consultant and Founder of Hunt Compliance Consulting, LLC. for the past 3 years and previously a CEO, Senior Vice President, and Chief Compliance Officer for a two Federal Government Contractors in my 35+ years in the Industry. I am honored to write this recommendation for Mr. Rob Rosenberger for US Congress, Texas District 17. I have known Rob for many years, on a personal basis and as a leader with the highest ethical standards and knowledge in the Federal Government Contracting Community. I had the opportunity to interact with Rob on several occasions and discuss various topics including his senior advisory support to Congressmen, Senators and Committees within both the House of Representatives and the Senate.
During our association I found Rob to be consistently of the highest character and integrity in conducting business. Rob has worked diligently to support, mentor, and advise government contractors in their pursuit of contracts with the US Federal Government. Rob's knowledge of Advanced Technology, National Security, Immigration, and Educational demands in government represent many of the areas beneficial to the US Congress.
Rob, in my opinion, would serve the citizens of Texas well as their next Congressman for the 17th District.
Sincerely,
Larry D. Hunt, Hunt Compliance Consulting, LLC.
Wayne Howard, Col, USAF
CEO: TS/SI/POLY/CGFM
I know Rob personally and he is more than a great professional. He has an unusual characteristic–he listens then acts. I am a Texan and I know that Rob would represent his district and my state with forward looking views. Feel free to contact me Col. Wayne Howard, Ret. USAF. 571-455-8524
John Alex
Financial Analyst / Audit
December 30, 2021, Rob was senior to John but didn't manage directly
Worked with Rob while at SAIC, Rob is extremely intelligent, hardworking and fair. He was never afraid to get his nose dirty and was not afraid to ask tough questions during high level meetings.
Anita Talwar
Independent consultant
Rob is really excellent at everything he takes charge of. A real leader and excellent person who is passionate about his work and considerate of his fellow workers to guide them so they can achieve their professional goals. He is very committed and always has thought about wellbeing of our country. A true patriot.
David Bragg, PMP,CISSP, ITIL v3 Expert, SMSP
National Security Programs Area Lead at University of Florida
Rob is a leader who is not afraid to think outside the box in addressing solutions to unique challenges. He is always willing to take the bull by the horns in the development of strategies to ensure the success of organizations he is working with. He is an effective leader that is able to manage the interactions that are required at all levels of an organization as well as external entities. He is committed to ensuring the necessary success of any organization he is part of or working with. He understands the challenges businesses face at all levels of their growth and how to best for them to overcome the challenges to allow for successful maturation of the business.
Joe Shipley
Experienced Leader and Manager | Veteran Advocate | Security Professional
Rob Rosenberger is the real deal. He is a genuine conservative and one upon which one can rely. I trust his values and know that they align with my own. I can think of no better steward for the interests of the 17th Texas Congressional District. It is a shame that I am a Virginia resident because Rob is EXACTLY the kind of guy that deserves my support.
Daniel Elwell
Program Manager at iCES Corporation
I worked with Rob on a couple of projects at Blackdragon. He is a great leader that looks for ways to enable his people to succeed. He is a visionary entrepreneur and an effective communicator. I'd be delighted to work with him in the future.
Greg Doubek, PMP
Senior Program Manager at General Dynamics Information Technology (retired Colonel, US Army)
What an honor it has been to create a professional relationship with Rob over the last 12 years. Rob's strategic vision and innovative approach to business development and portfolio and project management are second to none. His analytical skills matched with his caring leadership style create a unique value proposition for any organization – one that our government certainly could utilize. It has also been a pleasure to count myself as one of Rob's friends – his loyalty, honesty, and desire to continue to serve this great nation are traits and values I strive to emulate. My strongest recommendation!
David Robinson
Chief Technology Officer & Director of Business Development at McCall Communications Consulting, LLC
Rob is a highly experienced and successful business executive that I have had the pleasure of working with for over 12 years. His knowledge and leadership have been key to growing business and winning numerous contracts for his and other companies.
Lenny Schaefer
Searching for Opportunities and Partners to impact the DoD utilizing secured IT, Cyber, Cloud, Data and Software Development via Agile DevSecOps
Rob is a man of integrity with character above reproach. He is disciplined; plans and organizes effectively to pursue excellence and the absolute best for all. I trust him, and highly endorse his service to the betterment of all American citizens.
John Goyak
Chairman, The Goyak Group - Master the Game!
– Rob has been an industry leader, innovator, disruptor, market maker and broadly admired and acknowledged CEO for more than 20 years. Rob has never been satisfied with the accepted norm and always done what it took to challenge assumptions and create massive value for his clients, his teams, and the country.
– In a very tough and competitive marketplace, Rob challenged the standard model and implemented a novel way of doing business that is highly successful, affordable, and game changing. Where others see problems, Rob make possibilities happen! Good enough never is and less than excellent is not acceptable.
– While others are all about billable hours, Rob puts his skin in the game in committing to a client's success. He makes winning happen!!!
– His relentless pursuit of excellence, and changing the way the game is played has made him and his company much sought after to solve the hard problems. Rob tells it like it is, a real difference in a world in which mediocre is increasingly tolerable.
– A leader, a team builder, an innovator, a problem solver, a patriot – Rob is the total package to address the needs of your families, our businesses and your state during these trying times. New thinking and energy is mandated – give Rob the mandate to fight for you!
Will Stout
Navy BRU-61 IPT Lead at Naval Air Systems Command (NAVAIR)
I am extremely pleased to write this recommendation for Rob Rosenberger. I had the privilege of serving with him in the Navy over twenty years ago and have remained friends with him ever since.
I observed Rob's technical expertise and professionalism firsthand. All his duties were accomplished correctly and efficiently. Moreover, his thorough grasp of overall mission objectives and his unflagging, enthusiastic team spirit led him to help fellow crew members and pitch in wherever he could. Both then and now, his integrity and people-focused leadership was superlative.
I would describe Rob as a dedicated and enthusiastic individual who has great vision for the future and a willingness to work hard to succeed. Rob's focus on success has not altered his friendly and polite manner. His interpersonal style is one of a caring leader who believes in positive motivation and personal success for those working with him. I am confident that, whatever the job, his team will succeed and flourish.
Joseph Seeley
Senior Talent Partner at Emergent BioSolutions
Rob has been a co-worker, friend, chauffer in times of need, positive, caring, jovial, and inspirational to me through our time shared together. He carries himself with a quiet-confidence, rock-solid judgment, and lives by values held close to his chest and dear to his heart. He would be someone I could turn to for business advice, ideas/strategies on how to deal with tough situations, as well as bring laughter to any situation. I am proud to say I know you, Rob!
Ben Bajaj
Project Manager Scrum Master at DMI. CSM, ITIL4.
Rob and I have worked on projects that have led to success. While working with Rob, I found him to be professional and results driven. I found him to be genuine, intelligent, and adaptable to ever changing demands of projects. He has excellent communication skills and a strong work ethic.
Bill Washburn
U. S. Army Veteran, Leader, Technologist, Entrepreneur, Software Developer, Engineer, Program Manager, Business Developer and Strategic Thinker
Rob is one of those rare individuals that brings level headedness, challenge, and excitement to the things he does. Rob is one of those over achievers in business who was clearly not satisfied to win and achieve for a company or a boss so he started his own company to win for as many companies as he could. He also challenged the marketplace with an innovative approach that is still one of the most creative elements of Blackdragon where winning wins for everyone. I'm sure Rob brings this winning spirit to everything he does and he wins for everyone he can.
Gary Fitch
Subject Matter Expert / Consultant to Businesses in the Federal Space
I have known Rob Rosenberger for many years. He is a hard charging, true professional with both passion and a heart. Rob gives more than he receives and has been a great mentor to his associates over the years. He is a man a character and has high ethical standards. I think he would be a great candidate for a political office.
Bryan Holubec
Development/Project Manager at Tiemann Land & Cattle Development, Inc.
I met Rob in the mid-80s. Since that time, I have known him to be focused on, and committed to, the values on which our country was founded. In a number of different job descriptions, Rob's professional life has always been centered on service to our nations interest. His core values are evident to anyone who becomes familiar with his accomplishments.
Mike Youngson
Policy Officer and Career Development Officer (OMI) at Defense Intelligence Agency
Rob and I first met while we were both working as Legislative Fellows on Capitol Hill in 2014, where we learned we had a mutual connection during our time in the Texas A&M Corps of Cadets. As Legislative Fellows, we worked to contribute to our offices and assist on various projects for our respective Members of Congress. One of my projects was veterans and jobs, so Rob added his prior Navy perspective and inputs to the Congressional Veterans Job Caucus activities. Rob was working on a proposal for Rep. Gohmert to make Congress run more effectively and I recall his recommendations were quite insightful and constructive. Rob and I remained in contact, and I recommended his name when a position came open for the Board of Directors in our alumni organization. His contributions and perspective on our projects and activities were always well thought-out and positive. Rob consistently offers to help and encourage others, whether serving as a mentor for college student interns or providing professional development guidance.
Heather Shocker, MS, MBA, PMP
Director, Program Manager at Maxar (Formerly DigitalGlobe)
I worked with Rob at SAIC where he was a straightforward, practical-thinking business development person who strived to provide a customer with what they needed. I appreciated talking through issues and finding solutions with Rob. He was able to consider several perspectives of an issue, working towards what was best for the customer.
Greg Bateman
Director, Justice and Public Safety Go To Market at Pegasystems
I first met Rob while he was working at SAIC and I was working at Microsoft and then realized we were neighbors. Rob has been a successful businessman and entrepreneur. With his knowledge of how Washington works and his business savvy, Rob will make a formidable candidate for Congress.